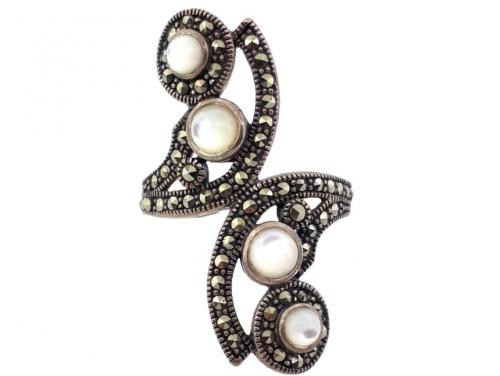 Sterling Silver Mother Of Pearl Marcasite Ring
Product Code : 350248
$129.00
---
Marcasite studded Sterling Silver, curls around your finger, while entangling 4x Mother Of Pearl along the way, creating a vintage styled ring that catches your eye.
Ring Size: O
This ring is available in other sizes - contact us to see if this ring is available in your size. Some sizes may result in a delay.
This piece has a finish that may be affected/removed by jewellery cleaners. To keep it's appearance we advise using a soft cloth only if cleaning is needed.