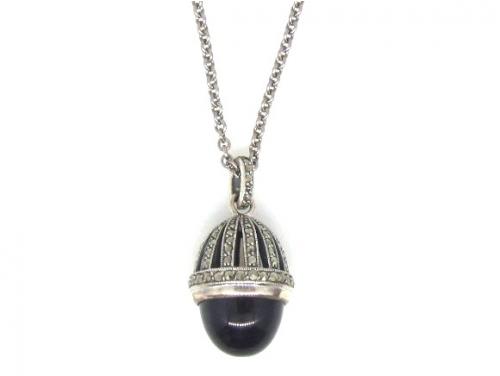 Sterling Silver Onyx and Marcasite Pendant
Product Code : 350099
$395.00
---
This is a lovely egg-shaped sterling silver pendant with Marcasite set around the top and Onyx as the base.
The dark Onyx makes it a dramatic piece, great for any occasion.
Chain included.
This piece has a finish that may be affected/removed by jewellery cleaners. To keep it's appearance we advise using a soft cloth only if cleaning is needed.