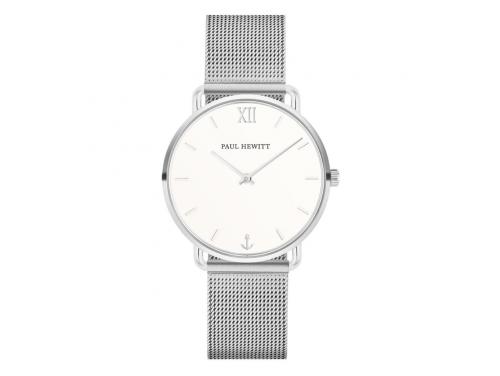 Paul Hewitt Miss Ocean Line Silver/White Watch
Product Code : 460008
$279.00
Sorry, Out of Stock - but available as a Special Order
Enquire Now
---
Elegant, sensual, and true to the beauty and legends of the world's oceans: this is the Miss Ocean Line Watch. The smallest member of the Paul Hewitt fleet, it is perfect for women who feel at home in the city or out on the sea.
Stainless Steel Case and Strap
Japanese Quartz Movement
Anti-Scratch Sapphire Glass
33mm Case
Water Resistance - 50M
2 year Manufacturers Warranty
Model #PH-M-S-W-4S
With every watch purchased at Westende Jewellers, you will get a FREE Extended Warranty to 5 years, and FREE Battery Replacements for the life of the watch (Pressure Test extra).