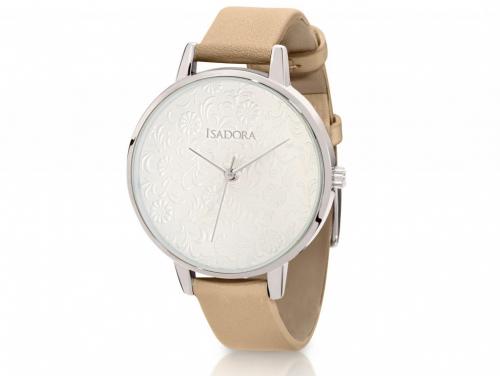 Isadora Andorra Silver & Beige Embossed Watch
Product Code: 430046
$159.00
---
"With inspiration nestled in the Pyrenees mountains, the beautiful embossed floral design makes telling the time a joy."
Quartz Movement
Mineral Crystal Glass
Nickel-Free Ion Silver Plated - What is Ion Plating?
Beige Leather Strap
White Face with Full Floral Lace Embossing
2 Year Warranty
With every watch purchased at Westende Jewellers, you will get a FREE Extended Warranty to 5 years, and FREE Battery Replacements for the life of the watch (Pressure Test extra).