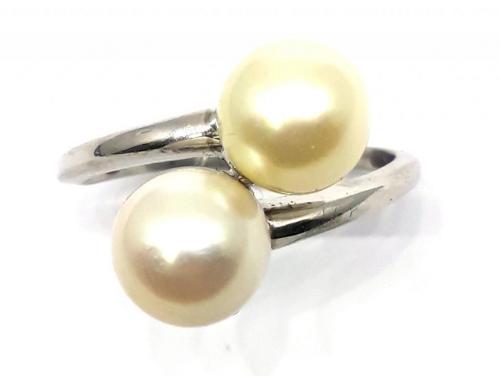 Platinum Pearl Dress Ring
Product Code : 3810398
$1,295.00
---
Limited Availability
Due to the one-off nature of this piece, availability will be confirmed when you order
---
FREE NZ Shipping
This stunning Platinum Pearl Dress Ring will certainly attract admirers. The setting is a cross over style set with two Akoya Cultured Pearls.  The Pearls are off white - light cream with a faint pink/green overtone.
Ring Size: P
Independent Replacement Valuation $1,990.00
While we endeavour to show a true likeness of every item, due to the nature of this piece colour may differ slightly to the picture shown.
View Valuation PDF