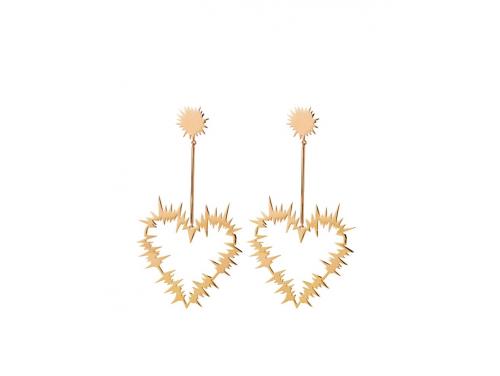 Karen Walker Stg/14ct Gold Plated Electric Heart Drop Earrings
Product Code: 340845
$499.00
---
The Electric Heart Drop Earrings vibrate with a pent-up electricity that symbolises the power of the inner circle. A statement style that is bold enough to earn you instant admission at a glance.
Also available in Sterling Silver for $369.00, 9ct Yellow Gold for $3659.00 and 9ct Rose Gold for $3669.00.
*Gold plated jewellery has been electroplated with 14 carat gold, covering a 925 Sterling Silver base. These earrings are plated one micron thick and are finished with an e-coating, which is a clear lacquer to help further protect the plating from wearing and tarnishing.